Grow First
Bible Studies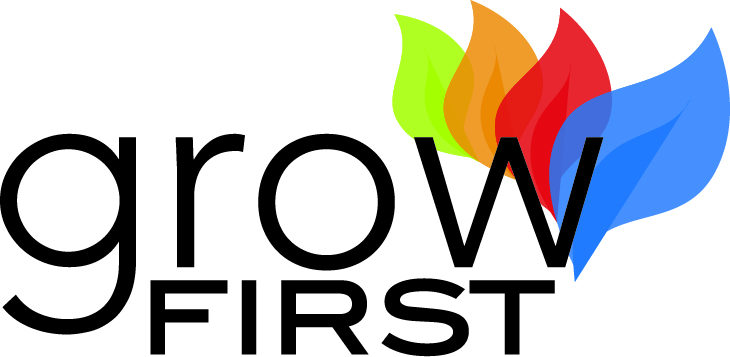 Grow First is First Church's Wednesday night bible studies. A meal is served in the Family Life Center at 5:30. Studies start at 6:30 p.m.
Studies Start January 22, 2020
Ruth & Jonah
Rev. Jen Ryerson
Join Pastor Jen in two separate 6-week Bible studies as we dive deep into the pages of the Old Testament. The first 6-weeks will focus on RUTH. Set in the midst of one of the most corrupt eras of Israelite history, Ruth is a story about three compelling characters. Naomi is an elderly widow who has lost everything and returns to her homeland empty and bitter hoping simply to survive. Ruth is Naomi's young daughter-in-law, also a widow, and a foreigner, who at great personal cost refuses to let Naomi face the future alone. Boaz is the local patriarch—a man of wealth and influence who in this epic tale is given the opportunity to do the right thing, even though the right thing might not be the obvious thing. The second 6-weeks will focus on JONAH. In the book of Jonah we find a professional holy man, a lifer in the faith who is about to have the God he thinks he understands challenge him with an assignment that he can hardly get his brain around. We will be led on a journey to a place where we realize that our God is way bigger than we thought. Are we willing to let God be God, to move us out of our comfort zones, and embrace a calling that might take us to the edges of the world we know?
---
The Letter to the Hebrews
Rev. Todd Lovell
Hebrews is one of the most perplexing books in the New Testament. The audience is in the middle of a faith crisis. Fatigued from years of living for Christ in an unfriendly and often hostile world, they also do not fully understand the significance of Jesus's death and are worried about where they are going to get atonement for their sins. In this time of distress, the unknown author of Hebrews sends a sermon.
The sermon of Hebrews is a reassurance that the Jewish system of sacrifices is no longer required, for Jesus has provided the sacrifice to end all sacrifices. The author issues a stern warning: There must be endurance in order to be part of the unshakeable kingdom. In heaven is a cloud of witnesses urging all of us on to the finish line. We must press on.
---
John Wesley and the Methodist Revival of the 1700s
Rev. Andrew Thompson
Why does the Methodist Church exist? And why do we call ourselves Methodists? This spring, we are going to dig into the history and theology of the Methodist Revival of the 1700s. Led by John Wesley, the Methodist movement spread throughout England, the British Isles, and eventually to the American colonies where countless people were brought to faith in Jesus Christ and had their lives transformed. It is a story that is still compelling today!
---
Radical
Josh Bland
"In a world of urgent spiritual and physical need, gospel-believing, God-exalting believers don't have time to waste their lives on a faith that's been distorted by the American Dream. The American Dream prizes what people can accomplish when they believe in themselves, trust in their abilities, and work hard. But the gospel has different priorities. It beckons us to die to ourselves, believe in God, and trust in His power."
So David Platt writes in the introduction to the Radical study book. This six-week study poses a simple question: what happens when we take Jesus at His word? In a culture worn down on many fronts by division and tragedy, Radical beckons us to take a step back and be transformed by the Gospel. Regardless of where we are at in our spiritual journey, Radical is a call beyond complacency in our faith and further into the work of the Kingdom of God for the renewal of our families, our community, and our world.
---
Job, A Story of Unlikely Joy (Sunday Bible Study)
Christine Williams
Sundays, starting January 19, 2020. 5-7 pm in Ivey Hall
Joy is the constant companion of the woman who trusts in the Lord. And while you can find it in friends, family, and circumstances, unfailing, persistent joy will only ever overflow from your relationship with Jesus.
Just ask Job, the man from Uz who clung to God's goodness while all his worldly joys were stripped away.
Register for this Sunday Women's study HERE