Grow First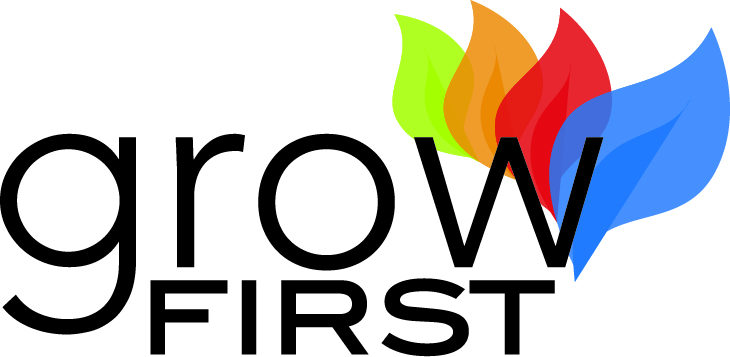 Grow First is First Church's Wednesday night bible studies. Studies will begin on September 8th, 2021. Dinner will be served at 5:30 p.m. each Wednesday. The studies will follow at 6:30 p.m.
Registration is now open!
"ROMANS: THE GOOD NEWS OF SALVATION THROUGH JESUS CHRIST" taught by REV. ANDREW THOMPSON
This nine-week study will cover the Letter to the Romans, written by the Apostle Paul sometime around the year 57 A.D. Romans is often considered the fullest expression of the Christian doctrine of salvation in the New Testament. Our reading of it will look at the relationship of Jew and Gentile, the meaning of "righteousness," the nature of justification and the new birth, the life of discipleship in the church, and many other topics. This letter contains a rich and multilayered account of basic Christian doctrine. We'll have a wonderful time studying it together!
"The Gospel of Mark: the Jesus we're aching for" taught by REV. jen Ryerson
Throughout his account, Mark unveils a Jesus of unparalleled power and authority but also a Jesus of humility and love. And while this Jesus invites each of us into a greater story through His teachings, He demands we come as active participants. We must acknowledge Him, seek salvation in Him, and follow Him wherever He leads. Mark's narrative moves quickly and you sense the action in the story of Jesus' life. It's teaching is presented as the gospel - good news powerfully announced in a world of bad news.
The Gospel of Mark: the Jesus we're aching for partners the compassion of Jesus with the passion of Christ. We see how the heart of God is moved by the heart of humanity and His response to our loud cry for help. We discover the world-changing result of being recipients of His compassion and the reason for His passion, all the way to the cross.
In this 7-session study, we follow Jesus through His days of early ministry to the cross, and we discover what it fully means to be the recipients of His overflowing compassion and the very reason for His all-consuming passion. Study books will be available for pick-up during the first evening class.
"What Lies Between Us" taught by Chelsea Hodge
Micah 6:8 tells us "He has shown you, O mortal, what is good. And what does the Lord require of you? To act justly and to love mercy and to walk humbly with your God." As Christians, we are called to love our neighbors and to cry out against injustice.
The class "What Lies Between Us" will be a space for us to learn together. Using a combination of videos, readings, discussions, and self-reflection, this class will teach us the history, context, and language we need to be able to talk about race and start the process of racial healing. Whether you are a "newcomer" to conversations about race or already active in anti-racism, this class has something to offer you. This class will allow learners of all walks to examine their views on race and grow in their ability to discuss it. For more information about the curriculum, watch this video."
A study for Moms & Daughters 8-12: Taught by Mary Anne kull
A Grow First class to moms & their daughters aged 8-12. The book we will be using is Lies Girls Believe and the Truth that Sets Them Free and A Mom's Guide to Lies Girls Believe and the Truth that Sets Them Free.
5:30-6:15 Dinner | 6:15-6:45 Mom's meet together without daughter to discuss their study While Mom's meet daughter will do craft/girly activity with each other. 6:45-7:30 Everyone will come together to go through the Girl's Bible study.
1 & 2 PETER: TAUGHT BY JOSHUA BLAND
This fall we are going to explore the two letters of Peter written to the Church, scattered and living in complex times. What lessons does Peter have for the Church in our own time?
THIS STUDY WILL TAKE PLACE ON MONDAYS, 1:00 - 2:00 p.m. BEGINNING SEPTEMBER 27| N116
---
"To live is Christ" taught by Christine Williams
A study from Beth Moore. More than any other person, Paul provides us an example of sold-out servanthood. He understood what it means to die daily, crucified with Jesus Christ. As a result, Paul shows us how to live fully as a bondservant to Christ. As you study the Book of Acts and the Letters of Paul, you will come to know the characters personally. Most of all you will feel the challenge to follow Paul's example just as he followed the example of Christ.
This women's study will be on Tuesdays 10:00 a.m. - 12:00 p.m. in N116. The class will begin on 9/7/21 and will run through 11/9/21.